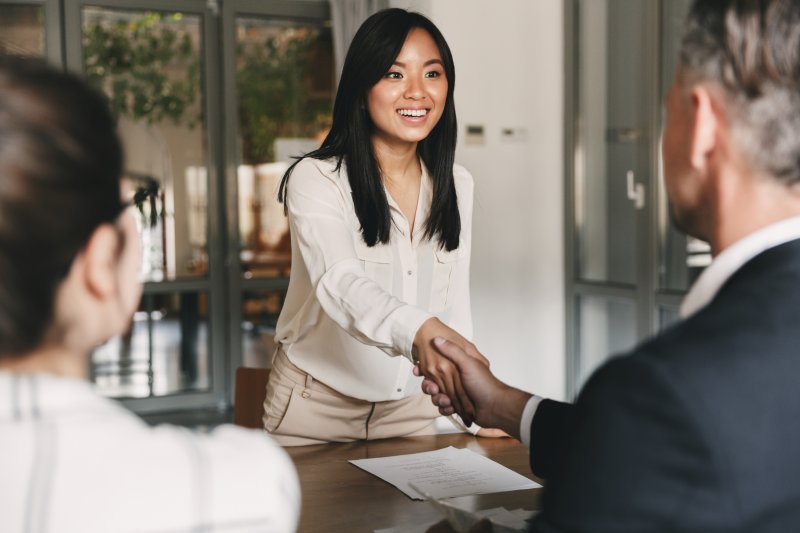 A beautiful smile is the key to making a great first impression. This can be especially important in the workforce. From interviews to presentations, you may have to make a good impression on new people every day that you're on the job. If crooked or misaligned teeth are making you self-conscious about your smile, your pearly whites could be holding you back from career success! Thankfully, with the help of Invisalign, you can straighten your teeth with minimal disruption to your daily life. Here are some professions that can benefit from Invisalign.
The Benefits of Invisalign for Professionals
First and foremost, clear braces are designed to be virtually invisible. Their low-profile design allows for discreet adjustment so it will not disturb your day-to-day. You can confidently engage with clients as you normally would. Having metal braces can make you look younger and inexperienced, as many people get them as teenagers. Invisalign can help you retain your professional and refined look.
Second, Invisalign is incredibly convenient because it is removable. Having clear aligners won't disrupt your daily oral hygiene routine or cause significant changes to your diet. You can still enjoy wine with clients or meet them over lunch with a smile on your face.
Third, it's quite comfortable. There are no metal brackets and wires to poke around the soft tissue in your mouth. You'll be able to eat and speak as you normally would without worrying about the sharp or rough surfaces of metal braces. Some patients have minor and temporary issues with speaking clearly in the days right after getting Invisalign, but the same can be said about any form of orthodontics. Most importantly, any problems are fleeting and you'll be back to regularly presenting or performing as usual.
Last, Invisalign treatment is typically shorter than that of traditional braces, with fewer trips to the dentist. Your jam-packed schedule will have minimal disruption. The average treatment time is a year, so you'll soon have your dream smile to show off to coworkers and clients!
Professions Where Invisalign is Beneficial
Studies show that people with straight, white teeth are more likely to be hired or promoted over those with broken, crooked, or discolored teeth. Therefore, the state of your smile is important to your job and career success. Here are a few professions where Invisalign can benefit you:
Car sales
Performing (Comedy, acting, singing, etc.)
Retail
Broadcast journalism
Food service
Invisalign can restore the confidence of patients and professionals of all ages. If you're feeling self-conscious about the alignment of your teeth and want a treatment that will positively impact your career with minimal disruption, contact your dentist about Invisalign!
About the Author
At Sachse Family Dentistry, Dr. Travis Rottman uses state-of-the-art technology to provide a comprehensive range of high-quality dental services for patients of all ages. If you're looking to straighten your teeth in a discreet way, Dr. Rottman is happy to offer Invisalign. To learn more about how Invisalign can benefit you in the workplace, contact Dr. Rottman through his website or by phone at (972) 848-0073.