Implant Dentures – Sachse, TX
Secure Your Denture with Dental Implants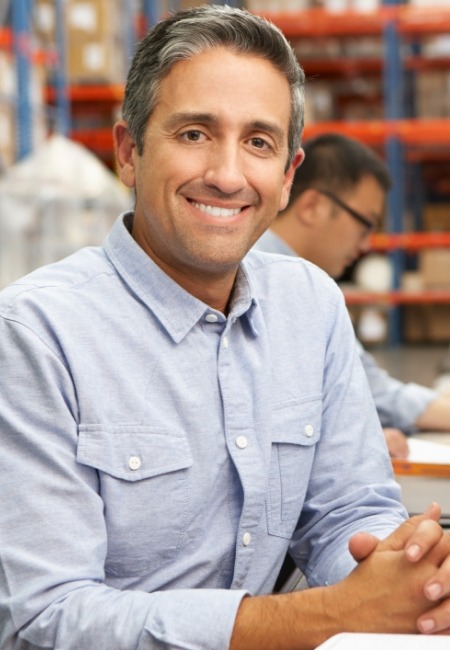 Despite the latest innovations in dentistry, tooth loss is still a common problem for many Americans. In fact, at least 35 million people in the U.S. have lost all their teeth in one or both arches. Traditionally, a full denture is used to treat complete tooth loss. While they are more realistic than ever, they will always have their limitations. Did you know there's another option? Implant dentures in Sachse, TX, provide the next best thing to your real teeth. You'll enjoy the stability of dental implants, so you'll never need to worry about slipping or irritation again. Call us to find out how you get the strongest, most durable smile available.
Why Choose Sachse Family Dentistry at Woodbridge for Implant Dentures?
We Work with Local Dental Implant Specialists
Your Dental Insurance Is Welcome
State-of-the-Art Dental Technology Used In-House
How Do Dental Implant Dentures Work?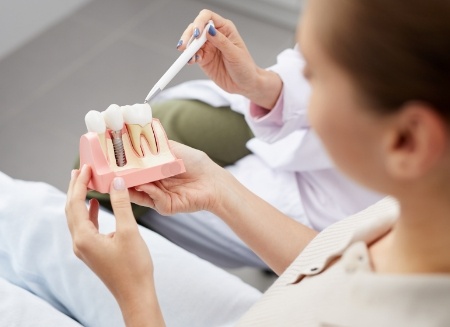 A traditional denture is held to your gum tissue using suction or an adhesive. You'll be able to maintain a balanced diet, speak clearly, and smile confidently; however, there will always be some disadvantages, like a limited bite force. Not to mention, you'll need to have them replaced every few years. As an alternative, you can choose a solution that looks and feels natural.
An implant denture relies on 4 to 10 titanium posts surgically placed into your jawbone to anchor your denture in place. You'll never need to worry about any slipping or irritation while enjoying a solution that can last for a lifetime.
What Is All-On-4?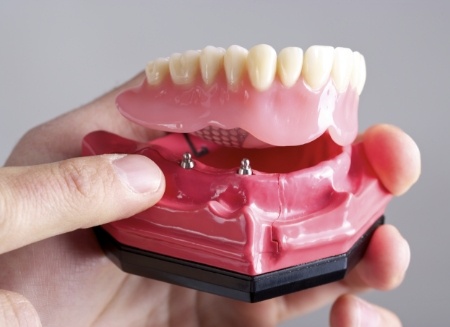 All-On-4 is a common implant denture recommended for people who have lost density in their jaw. Only 4 implant posts are used, which can eliminate the need for bone grafting. You'll still benefit from the same amazing results as a regular implant denture.
Am I a Candidate for Implant Dentures?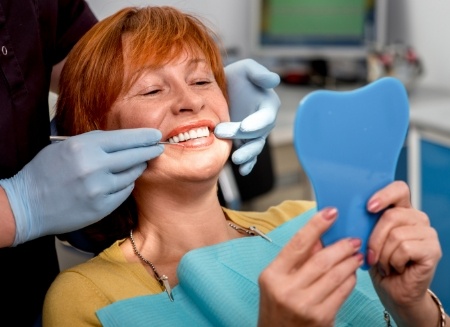 If you've lost all your teeth in one or both arches, you might be a candidate for dental implants in Sachse. In most cases, if you have good oral and general health, you can undergo the procedure. Besides a visual examination and discussing your medical history, we will need to review a CT scan of your mouth to look for any hidden issues, like an infection. Based on the results, you might need additional procedures before your placement surgery, like periodontal therapy.
The Implant Dentures Procedure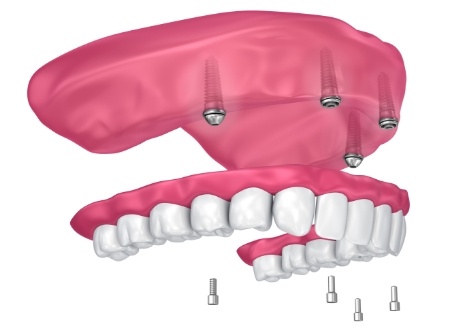 The process of rebuilding your smile will involve several steps. You'll undergo oral surgery to strategically place dental implants into your jawbone. Your bone will fuse to the posts over the next several weeks through a process called osseointegration. After your bone has healed, special fixtures are connected to the posts to attach your denture.
The process for All-On-4 differs because you can be fitted with a temporary denture the same day as your placement surgery, so you won't need to go without any teeth while you heal.
Benefits of Implant Dentures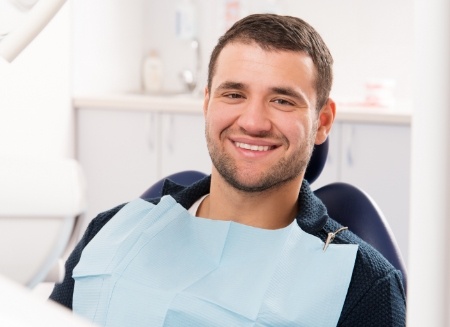 A dental implant post acts as a tooth root, allowing you to enjoy various benefits, including:
An over 95% success rate.
A solution that looks and feels natural.
The ability to regain as much as 70% of your biting force.
A solution that preserves your jawbone's density.
The ability to support your facial tissues.
A solution that eliminates slipping and irritation.
Easy maintenance and care.
A long-term solution that can last for decades.