Dentures – Sachse, TX
We Can Rebuild Your Smile Today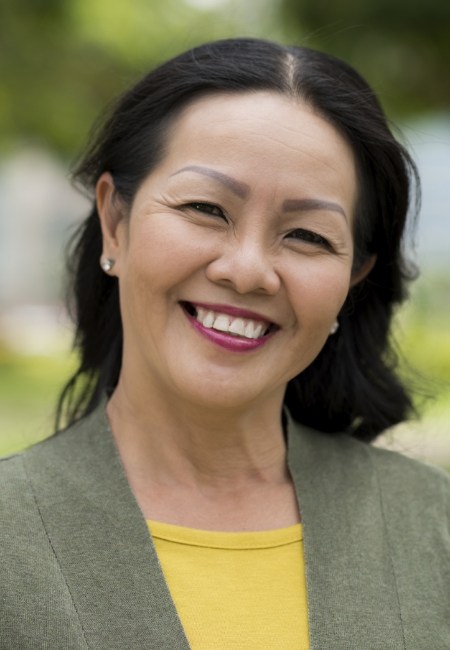 Tooth loss is a serious problem that affects more than 120 million adults in the U.S. This is unfortunate since every tooth is vital for optimal oral health. Not to mention the fact that missing teeth severely hinder your ability to eat, speak, and smile comfortably. At Sachse Family Dentistry at Woodbridge, we take great pride in our ability to rebuild your smile with dentures in Sachse, TX. Contact us today if you're interested. We look forward to seeing your brand-new smile!
Why Choose Sachse Family Dentistry at Woodbridge for Dentures?
Three Types of Quality Dentures Provided
Dental Expert with More Than 10 Years of Experience
Caring, Friendly Dental Team That Puts Patients First
Why Replace Missing Teeth?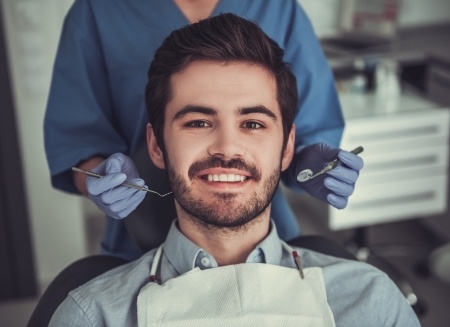 While missing teeth might seem like just a cosmetic problem, it's actually a whole lot worse than that. When you're missing a tooth, your jawbone is no longer stimulated by your tooth root through biting and chewing. As a result, your jawbone begins to deteriorate in that area. The remaining natural teeth then start to lose their support, eventually becoming loose and falling out.
The more teeth you're missing, the more difficult it is to stick to a balanced diet of naturally crunchy and chewy foods, like raw vegetables and lean meats. This can cause nutritional deficiencies that affect your overall health. It can also lead to changes in the way your face looks. Your facial muscles lose support from your jawbone, causing them to droop and wrinkle. This can make you appear much older than you are.
What Are My Tooth Replacement Options?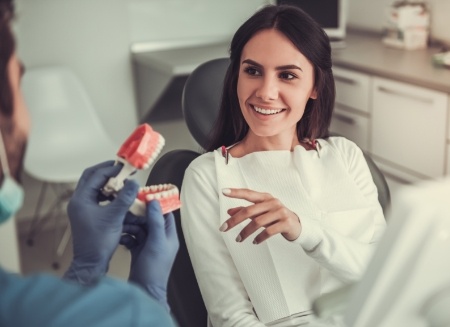 Traditional dentures are often rumored to be unrealistic and uncomfortable, but luckily, your dentist in Sachse uses only the most lifelike materials to craft your new teeth. Depending on how many teeth you're missing, you may need:
Partials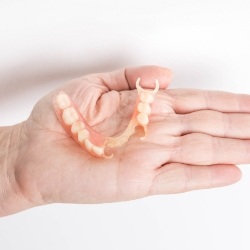 Partial dentures are used to replace missing teeth when some natural ones remain in your mouth. We can take a detailed impression of your mouth to craft your prosthetic teeth to fit into your smile like the missing piece of a puzzle. Using a metal framework, partials can clasp onto your remaining teeth.
Full Dentures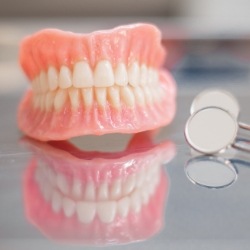 A full denture can be used to replace a whole arch of missing teeth. An impression is taken of your mouth to craft the acrylic gum-colored base onto which your all-ceramic teeth will be placed. Natural suction and a bit of denture adhesive are used to secure the denture to your gums.
Implant Dentures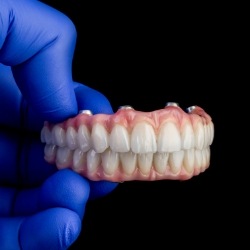 As an alternative to a traditional full or partial denture, you can secure your new teeth in place with dental implants. Their sturdy hold prevents your dentures from slipping out of place when talking or eating. They also prevent jawbone loss and the sagging of your facial features. During your consultation, we can discuss whether you're a candidate for dental implants as well as the whole treatment process.
Benefits of Dentures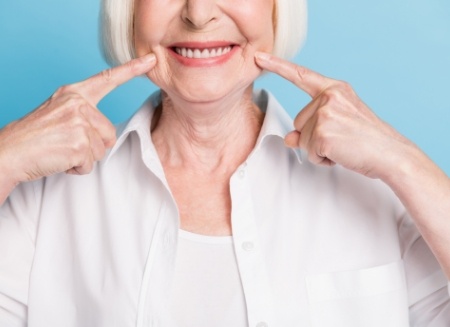 Dentures offer several advantages over not replacing your teeth, such as:
A renewed smile. Modern dentures are designed to be more comfortable and realistic than ever before.
Restored function. You'll once again be able to pronounce words without difficulty, and you can finally enjoy a healthy, varied diet again.
Easy maintenance. If you have a traditional partial or full denture, you can remove them from your mouth to easily clean them.
Traditional dentures and partials are a cost-effective solution to missing teeth that can fit into almost any budget.
Understanding the Cost of Dentures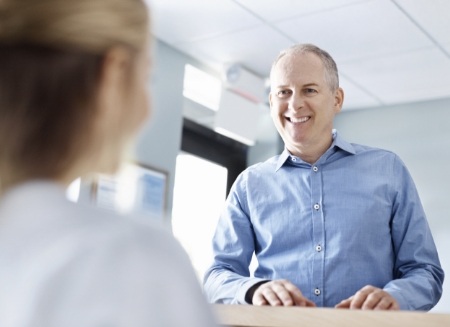 The total cost of your new teeth will depend on several factors, like:
What kind of denture you're receiving
How many teeth you're replacing
Whether any tooth extractions will be required
Whether you're planning on getting dental implants
Don't forget that your insurance also factors into the cost of your dentures. Most plans will cover up to half of the cost, but you'll have to check with your plan to make sure you're eligible for coverage. Don't worry; we'll do everything in our power to ensure your new teeth fit within your budget.