Traditional Braces – Sachse, TX
Time-Tested Solution for a Straighter Smile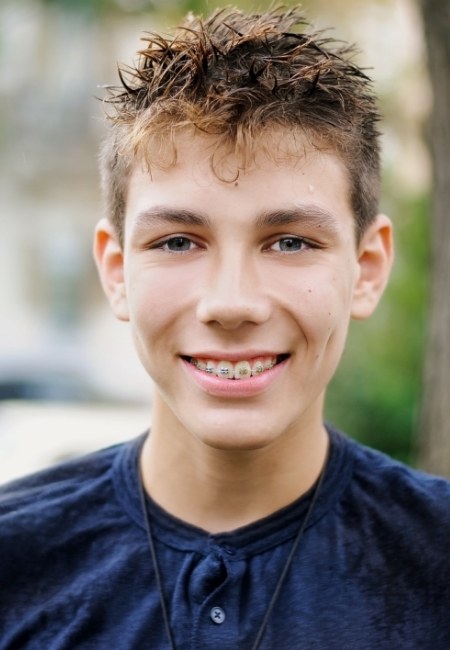 Are you searching for answers to address misaligned teeth or maybe you require a bite correction? The right choice might be an option you are familiar with. Traditional braces have helped generations of patients upgrade their oral health and grin alike. Regardless of your age, it's never too late to reap the benefits of this orthodontic treatment. At Sachse Family Dentistry, Dr. Rottman has recommended traditional braces to numerous patients because they are a time-tested solution for a straighter smile. You can discover if braces in Sachse are right for you by calling our dental office to schedule a consultation!
Why Choose Sachse Family Dentistry at Woodbridge for Traditional Braces?
Compassionate & Caring Dental Team
Our Focus Is on Patient Comfort
We Will Maximize Your Dental Insurance Benefits
How Do Traditional Braces Work?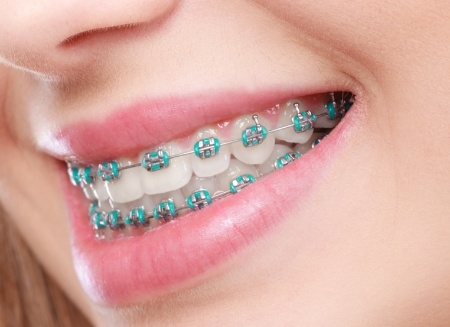 When you visit our office to get braces, we will bond brackets to your teeth. A wire will then connect the brackets. Together, the brackets and wire apply consistent and gentle pressure. As your braces get tightened at periodic appointments, your teeth will move subtly into their proper positions.
Of course, not all treatments with braces are the same. Depending on your unique circumstances, you might require additional orthodontic accessories to achieve optimal results. When you visit us for your consultation, your dentist in Sachse will be able to tell you more about the treatment road you'll travel.
What Orthodontic Issues Can Braces Fix?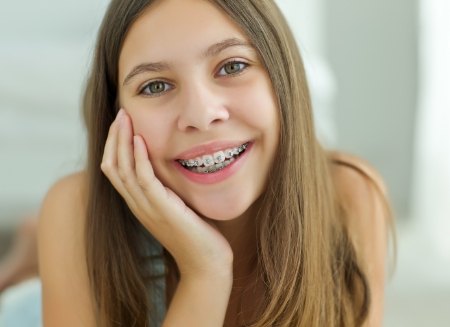 Traditional braces are among the most versatile varieties of orthodontics. They can correct most types of alignment issues from mild aesthetic concerns to severe orthodontic problems that pose a serious threat to your oral health. We commonly use them to address bite misalignment, crowded and crooked teeth, and gapped teeth.
Bite Misalignment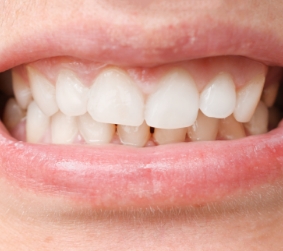 Braces may be used to correct virtually any type of malocclusion (misaligned bite) including overbite, underbite, crossbite, and open bite. Fixing these issues can improve facial appearance, reduce the risk of temporomandibular disorder, and provide other benefits.
Crowded & Crooked Teeth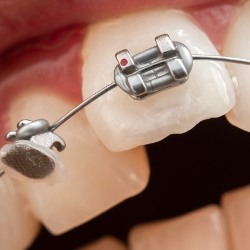 Teeth that overlap can pose challenges for oral hygiene, negatively affect occlusion (how the bite works), and create an aesthetic problem. Traditional braces, along with possible extractions, are often able to correct crowded and crooked teeth. After treatment, each tooth should be straight and have the space needed to function best.
Gapped Teeth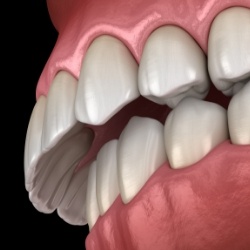 Gapped teeth can make chewing and speaking more difficult than they need to be, plus reduce your confidence in your grin. In some cases, they can also leave the gums vulnerable to damage. Braces are often able to reposition the teeth and close those unsightly spaces.
Caring for Your Braces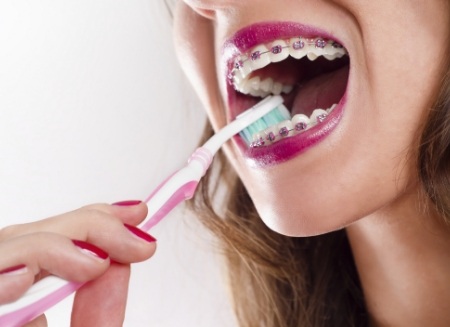 Here are a few basic tips to maximize your treatment results with traditional braces in Sachse:
Comply with dietary restrictions. Avoiding sticky or hard foods is wise. You should also pass on anything with small bits that might get stuck in your braces like popcorn, for example.
Maintain your oral hygiene. You may need to use specialized products like a water flosser to thoroughly clean your brackets and wires.
Attend all scheduled appointments. Regularly visiting our office will increase the chances your treatment remains on course.