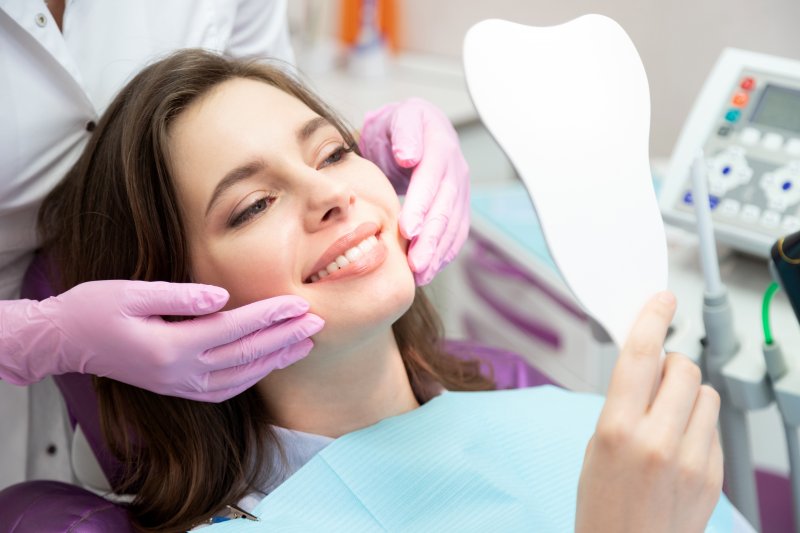 Achieving a beautiful smile is undoubtedly a desirable goal, and cosmetic dentistry can help you reach it. However, it's important to note that the foundation of any radiant grin lies in good oral health. Before you move forward with the smile transformation process, your dentist will examine you for any existing dental issues. A healthy mouth can drastically improve the results of cosmetic work! Read on to learn more about why good oral health is essential for cosmetic dentistry.
The Importance of a Healthy Mouth
Many studies have discovered a significant connection between good oral health and overall well-being. Oral issues, such as infections, can contribute to various medical problems. That's why it's essential to maintain a healthy mouth! For example, gum disease can increase the risk of developing type 2 diabetes, heart disease, dementia, osteoporosis, and birth/pregnancy complications, among others.
The best way to safeguard your overall health is by developing a daily routine of brushing and flossing and visiting your dentist regularly for checkups and cleanings every six months. Embracing these habits not only enhances your general health, but also improves the results of any cosmetic treatments you may undergo.
Health-Dependent Cosmetic Work
Some cosmetic dental treatments work better with healthy mouths, such as:
Teeth Whitening
Professional teeth whitening is a popular cosmetic service offered by many dentists. However, before undertaking this treatment, your dentist will assess your oral health to ensure there are no untreated cavities or gum issues that may hinder the whitening process. By addressing any underlying problems, your dentist can deliver stunning and long-lasting results.
Veneers
Veneers are thin shells of porcelain that are custom-made to cover the front surface of teeth, masking imperfections such as chips, stains, or misalignments. Before proceeding with veneers, your dentist will thoroughly examine your oral health to ensure the teeth are free from cavities and decay. Treating any underlying issues allows for optimal bonding of the veneers, resulting in a flawlessly beautiful smile.
Dental Bonding
If you have minor imperfections, dental bonding can correct those flaws and restore an aesthetically pleasing appearance. One significant advantage to this option is that it can be completed in as little as one appointment! However, you must be in good oral health as the material won't work well on decayed teeth.
About the Practice
At Sachse Family Dentistry at Woodbridge, we're dedicated to giving every patient the exceptional care they deserve. From routine checkups to smile-enhancing cosmetic dentistry, we've got everything you need to achieve your dream look. If you want to make sure your mouth is in good shape before transforming your pearly whites, schedule a consultation via our website or call (972) 848-0073.