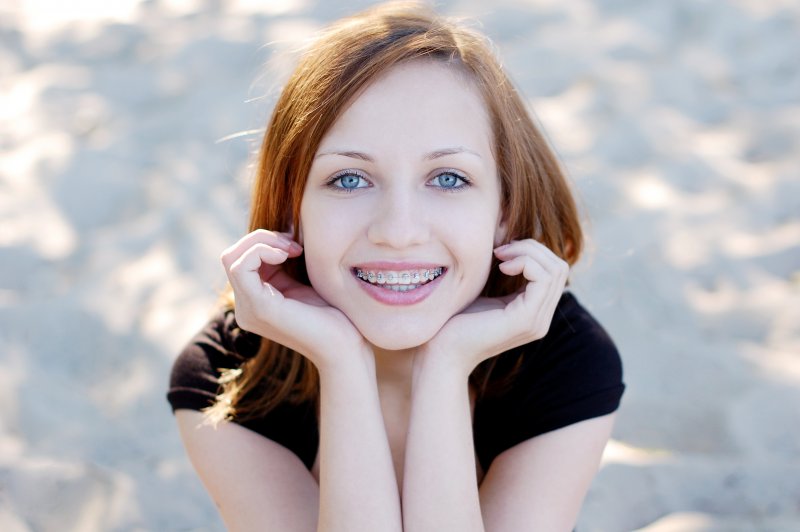 When people think of orthodontics, and dentistry as a whole, braces are the first thing that comes to mind. While their shape has changed slightly, the fact that they've endured for as long as they have is a testament to how good they are at straightening people's smiles.
However, there are some problems with braces that you may run into over the years you'll be wearing them. Here are some common problems that people with braces may have.
Tooth Sensitivity
Most people are aware of and expect a little discomfort from their teeth being pulled around, but what they might not see coming is tooth sensitivity associated with braces. When you first get your braces, and immediately after activations, you may be a little more sensitive to hot and cold foods.
This can be dealt with easily via over-the-counter pain relievers. There are even dental ointments formulated specifically for this purpose that you can find at any pharmacy.
Snapping an Archwire
The archwire is responsible for pulling the brackets (and your teeth) into the desired position. As a result, they're under quite a bit of pressure, even under the best of circumstances.
Sometimes, this can cause the wire to snap in two. This leaves the wire to poke into the lips and means that the teeth aren't being pulled the way that your dentist intended.
If your archwire snaps, you can put a small cotton swab or a small roll of orthodontic wax on the wires and call your dentist immediately.
Speech Impediments
Talking is incredibly complicated, requiring precise movement of the teeth, tongue, and lips in unison. Braces can get in the way of that at first, requiring some serious getting used to. In some cases, the speech impediment may even endure until the braces come off.
Even if that may be the case, it's still worth trying to speak as clearly as possible while wearing your braces. Practice speaking carefully and you should be able to make the problem a bit better.
About the Author
Dr. Travis Rottman has been a dentist since 2011, and he feels enormously gratified to have been able to build strong relationships with countless patients in the time that he's been working. Dr. Rottman received his doctor of dental surgery from the Texas A&M Baylor College of Dentistry, and in the interest of staying up-to-date with the latest developments in his field, he maintains membership in the Academy of General Dentistry.
If you have any questions about braces, we can be reached at our website or by phone at (972) 848-0073.