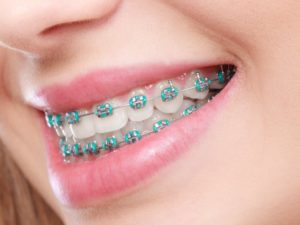 Orthodontics can give you the more aligned smile you have always wanted. One of the most reliable treatments is traditional braces. The metal wires and brackets are guaranteed to straighten your pearly whites. While the result is always worth it, the process of wearing braces can cause your gums to become inflamed. Fortunately, it's usually nothing to cause much concern and can be treated easily. Read on to learn what causes swollen gums while wearing braces and what you can do to keep your smile healthy on the journey to straighter teeth.
What Causes Swollen Gums?
Many people get inflamed gums when they wear braces. There are many reasons why the protective tissues of your teeth can become irritated, including:
Movement of teeth: Gum inflammation is a natural reaction to having your teeth moved. It can especially occur when your braces get tightened.
Poor oral hygiene: Although brushing and flossing can take extra effort with braces, it's very important to practice good oral hygiene to prevent the buildup of plaque and bacteria. This can lead to infecting them, which can contribute to swelling.
Underlying health conditions: Certain health issues, like diabetes and obesity, are more prone to inflamed gums. This is why it is essential to discuss your medical history with your orthodontist.
How to Treat Swollen Gums with Braces
When people think of good oral health, they often just consider the condition of their teeth. However, gums are just as vital for a beautiful and healthy smile. If they become inflamed and infected, you're at an increased risk of developing gum disease. If left untreated, it can lead to receding gums, tooth loss, and even increase your chances of heart disease. With that in mind, be sure to keep your gums healthy while straightening your pearly whites with traditional metal braces! Here are some helpful tips:
Be consistent with your dental care routine: Make sure you're brushing twice a day for at least two minutes each time and flossing at least once daily. This will help get rid of any food debris and particles, which could lead to plaque buildup if not removed.
Take medication: If your gums are bothering you, you can take over-the-counter anti-inflammatory medication as directed to minimize inflammation and swelling.
Limit your intake of certain foods: Spicy, hot, acidic, and carbonated foods and drinks can irritate your gums and cause inflammation.
Use special dental tools: You can use specialized tools like a water pick or an orthodontic flosser to clean your gums more effectively.
Communicate with your dentist: Share with your dentist when your gums are irritating you. They can ensure you receive the right treatment and prevent any problems from worsening.
If you experience swollen gums while wearing braces, it's okay! It is a common symptom for many people. With these helpful tips and the guidance of your dentist, your teeth and gums can be healthy on your journey to straighter teeth.
About the Author
Dr. Travis Rottman and his team at Sachse Family Dentistry at Woodbridge are eager to help keep your smile healthy and beautiful for years to come! He earned his Doctor of Dental Surgery from the Texas A&M Baylor College of Dentistry and is an active member of the Academy of General Dentistry. He offers a full range of services, including orthodontics like traditional braces. To schedule an appointment, contact him through his website or call (972) 848-0073.