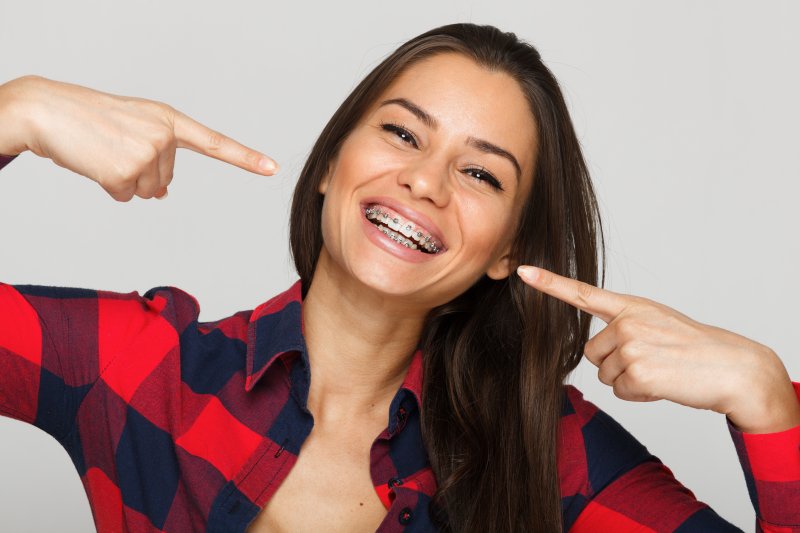 When braces get featured in pop culture, it isn't always flattering. They're sometimes used as shorthand for adolescence and awkwardness, but that does them a disservice. The whole reason that people get braces is to be the most beautiful version of themselves; it's always nice when that gets shown off. Here are some of our favorite pop culture moments that demonstrate how wonderful braces can be.
Faith Hill at the 2013 Grammys
Country singer Faith Hill made a statement when she hosted the 2013 Grammys with a mouth full of metal. Like many people, she had braces when she was a teen, but didn't wear her retainer after she got them taken off. So when her kids needed braces, she decided she would get them as well. Far from detracting from her appearance, her metal braces with pink bands tied the night together, drawing positive attention from many members of the press.
Murray from Clueless
Nothing speaks to the films, the fashion, and the spirit of the 90s like the movie Clueless. This movie follows the exploits of high schoolers living in the rich suburbs of LA. One of the characters, Murray, (played by Scrubs' Donald Faison) rocks his braces with confidence. He showed a generation that straightening your teeth doesn't have to get in the way of your style.
America Ferrera in Ugly Betty
On the other side of the fashion spectrum is America Ferrera in the cult classic TV show Ugly Betty. Betty, a young woman from Queens with an eccentric sense of style, is swept into the high-paced world of New York fashion. While her iconic braceface isn't supposed to be flattering, it really just serves to make her all the more likable. By the time the show ended five seasons later, fans of the show had fallen in love with Betty and her braces.
As you can see, braces don't have to detract from how you look; they can add a whole new element to your style. And when you get them off, you'll be able to show off a smile you can be proud of.
About the Author
Dr. Travis Rottman has been practicing since 2011, and his favorite thing about his work is the relationships he's formed with his patients. He's happy to work with people of all ages to give them the immaculate oral health that they deserve. Dr. Rottman earned his Doctor of Dental Surgery from the Texas A&M Baylor College of Dentistry, and to stay up to date, he maintains a membership with the Academy of General Dentistry. If you have any questions about how braces can change your life, he can be reached at his website or by phone at (972) 848-0073.