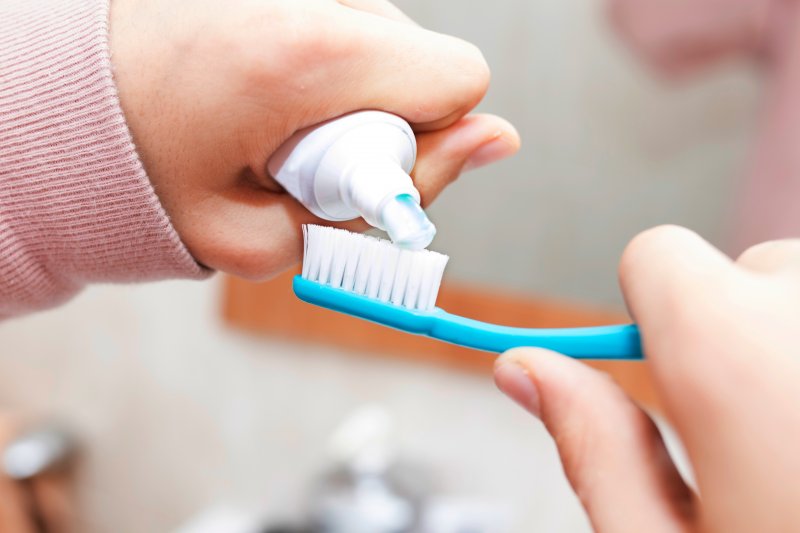 Veneers are one of the most popular and comprehensive methods for enhancing your pearly whites. By bonding these porcelain shells to the front of your teeth, you can conceal most dental flaws while enjoying your dream smile for many years to come. However, you'll have to implement certain measures to make the most of your results, such as picking the right toothpaste for veneers. Read on to learn what you should look for in your cleaning products to keep your new smile bright and healthy!
The Importance of the Toothpaste You Use
Veneers are constructed out of durable, high-quality dental materials like porcelain. Although they can withstand excessive pressure from chewing like your natural enamel, they can still become worn out over time. Regular toothpaste won't cause any obvious damage to your porcelain shells, but it can still leave microscopic abrasions. This can eventually cause your veneers to look discolored or duller, making it essential that you choose the proper toothpaste for your results to last.
Which Type of Toothpaste Is Good for Veneers?
If even regular toothpaste can be detrimental to your veneers, then what kind should you pick? It can seem overwhelming to sift through the numerous brands at your local store, but you'll mainly want to look for products that don't contain abrasive agents. One of the most common ingredients is baking soda, which can scratch away at the surface of your teeth. You may also want to avoid whitening toothpaste that consists of hydrogen peroxide, which can be harmful to both your enamel and veneers. If you're ever stumped about which products to get, feel free to consult your dentist. They'll be able to recommend the best options that can preserve your specific smile!
6 Essential Ways to Extend the Lifetime of Your Veneers
While choosing the right toothpaste plays an essential role in maintaining your veneers, it isn't the only thing to consider. Here are several other measures to take for preserving your brand-new teeth:
Use a soft-bristled toothbrush along with non-abrasive toothpaste.
Brush your teeth gently twice a day for two minutes (or after every meal).
Floss and rinse with mouthwash every day.
Avoid overindulging in sugary treats and beverages.
Refrain from poor oral habits like smoking, chewing on ice, and biting your fingernails.
Veneers are typically hassle-free and provide a virtually permanent whitening solution, but you'll want to make sure they last as long as possible. By practicing these few tips and choosing the right toothpaste, you can be sure to show off your beautiful smile for many years to come!
About the Author
Dr. Travis Rottman is a proud member of the Academy of General Dentistry. He graduated from the Texas A&M Baylor College of Dentistry and continues to pursue advanced training to expand his skills. He offers a multitude of high-quality and all-inclusive treatments, including veneers. If you'd like to schedule an appointment, visit his website or call him at 972-848-0073.