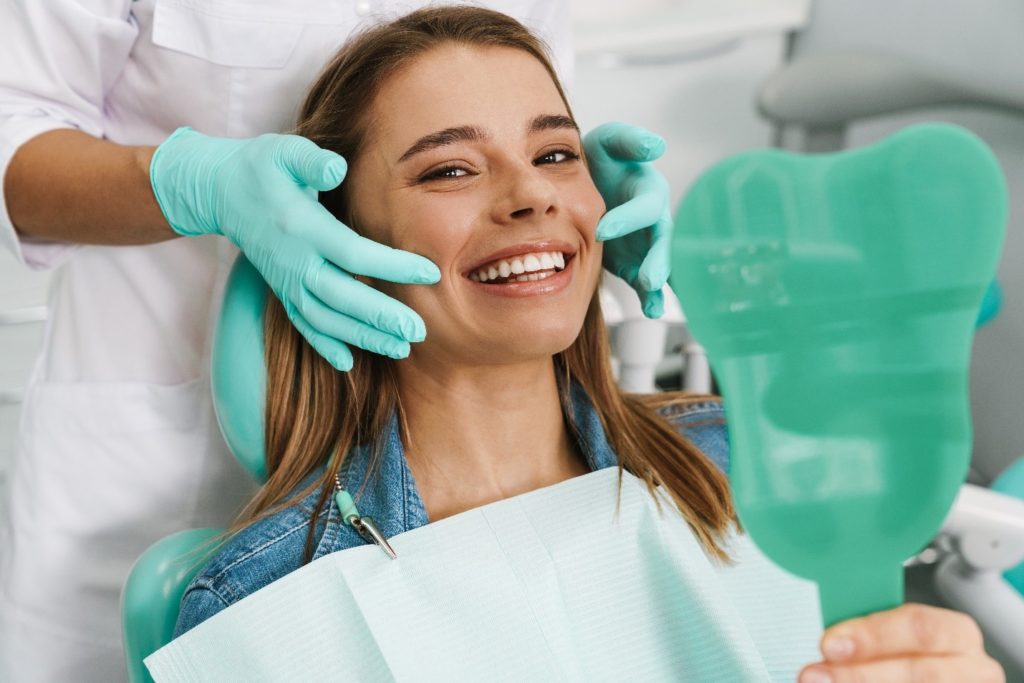 Are one or more of your teeth chipped or worn down? Do you have stubborn discoloration even though you brush and floss consistently? Are there small gaps between your teeth that you wish you could address without braces? Dental bonding may just be the solution you've been looking for! This cosmetic dental treatment isn't just incredibly versatile; it's also fast and cost-effective. To find out if it's the right smile-enhancing service for you, read on.
How to Find Out If Dental Bonding Is Right for You
Dental bonding is ideal for patients who are interested in fixing imperfections like:
Minor gaps between teeth
Chipped or slightly cracked tooth
Dental discoloration
Mishappen teeth
Of course, the best way to find out if dental bonding is right for you is by scheduling a consultation with your cosmetic dentist. During this appointment, they'll have a chance to take a look at your teeth, learn about your concerns, and determine which treatment option is best for your smile goals. If they agree that dental bonding is the best course of action, they'll get to work on solidifying the details of your treatment plan.
What Is the Process of Getting Dental Bonding?
After you and your cosmetic dentist have ironed out the details of your treatment plan, it'll be time to bring your new and improved smile to life! To do so, a composite bonding material will be applied to the tooth or teeth in question. Next, they'll ensure it's the perfect shape and size before bonding it in place with a specialized light source.
What Are the Benefits of Dental Bonding?
With so many cosmetic dental treatments to choose from, you may be wondering, "Why dental bonding?" Well, there are several benefits that come with this smile-enhancing service, like:
Quickness – The entire process can be completed in just one visit.
Versatility – From minor misalignment to small chips, direct bonding can help.
Cost-effective – Direct bonding is one of the most cost-effective treatment options.
Non-invasive – No surgery required!
Pain-free – You won't even need a numbing agent beforehand.
Dental bonding is one of the most popular cosmetic dentistry services, so there is a good chance it may be the right fit for you as well! Fortunately, the first step in finding out is as simple as scheduling a consultation with your dentist.
About the Practice
Sachse Family Dentistry is where you'll find trustworthy care, state-of-the-art comfort, convenient hours, and a phenomenal team. So, whether you need essential preventive care or you want to transform your smile with cosmetic dentistry, you can trust our top-rated dental office. If you want to find out if you're a candidate for dental bonding, you have a question about the process, or you simply want to schedule an appointment, then don't hesitate to get in touch with our team via our website or by phone at (972) 848-0073.