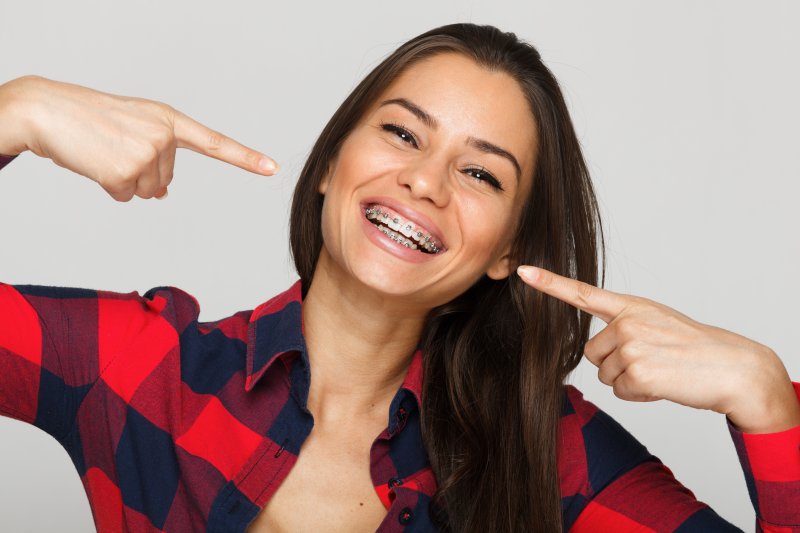 Depending on the state of your smile, you might think you don't need braces for both rows of your teeth. Why not get them just for the top? Or get braces only for the bottom ones? In either case, there'd be fewer brackets and wires to deal with daily. What's not to like? However, putting braces on a single arch usually isn't a good idea — it often leads to further problems. To prove it, here's a summary of the issues with single arch treatment and why treating both arches is more effective.
Single-Arch Treatment Can Cause Bite Problems
The core problem with single arch braces is that they can worsen your bite.
In fact, bite misalignment is the main reason dentists recommend braces in the first place. Their straightening creates a good relationship between the two arches and your jaws. For instance, braces can solve crowding problems by moving straightened teeth forward. They can also close up tooth spaces by moving teeth backward.
Only having a single row of braces would further disrupt bite alignment. A patient with crooked bottom teeth would have an already existing underbite worsened. Similarly, patients with a crowded top row might find their overbite more pronounced.
Treating Both Arches is More Effective
Most dentists prefer to put braces on all of your teeth at once. When you get braces for both rows, specialists can make the necessary corrections and ensure everything meets correctly.
Furthermore, sometimes orthodontic work needs rubber bands to correct bite patterns. These bands hook between top and bottom brackets to align your bite, helping your teeth come together well. Without a full mouth of braces, this strategy wouldn't be possible.
Talk to Your Dentist
Before deciding on single-arch treatment, discuss your options with your local dentist. It's important to consider all factors before making a final commitment.
In some rare cases, a patient may only need bottom braces. Your dental practice will make that option possible if that applies to you. Still, your dentist may recommend you get braces on both arches to solve multiple problems. Either way, they'll explain the benefits of both options — wait until then to decide which treatment method you want.
As convenient as they sound, single-row braces aren't as helpful as you'd think. Remember their issues when you next talk with your dentist about orthodontic treatment.
About the Author
Dr. Travis Rottman practices dentistry in the Texas communities of Sachse, Wylie, and Murphy. He prefers to give patients superior dental care with a personal, laid-back approach that blends quality results and a comfortable experience. His services include preventive, cosmetic, and restorative dental treatments, not to mention emergency dental procedures. Dr. Rottman currently practices at Sachse Family Dentistry and can be reached at his website or by phone at (972)-848-0073.