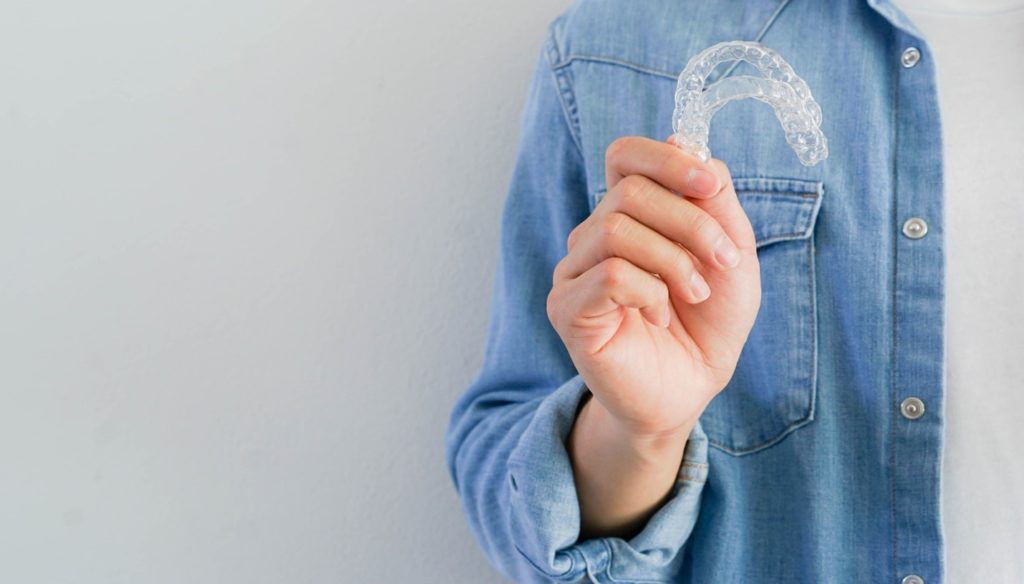 Invisalign has taken the world of dentistry by storm! Millions of patients have achieved straighter and healthier smiles thanks to these awesome aligners, but it isn't always an easy and straightforward process. Not only do you have to wear your aligners for 22 hours a day; you must keep track of them when they aren't in your mouth, so they don't become lost or damaged! However, if something unforeseen happens and you end up losing one or both of your aligners, what should you do? Keep reading to learn more.
1. Don't Panic
This is good advice for almost any situation, but especially for when you lose an aligner. It's tough to think clearly if you're panicking and finding your lost aligner will become even more difficult! That said, take a deep breath and calmly retrace your steps. Since your aligner is small and clear, it could've easily fallen into an unusual spot—so be thorough in your search.
2. Contact Your Dentist Immediately
You should contact your dentist or orthodontist as soon as you discover that you've lost an aligner; this is the best way to ensure that your treatment isn't greatly delayed. Remember, you must wear your aligners for 22 hours a day, so informing your dentist quickly will allow them to begin replacing your aligner. It might also be helpful for you to know that many treatment plans include one or two built-in replacement trays!
3. Don't Advance Early
If you've lost an aligner, you might feel tempted to simply replace it with one of the aligners from your next set of trays. But this is not a viable solution! Your treatment process depends greatly on not only your willingness to wear your trays frequently, but also your commitment to swap to a new set of trays when it's the right time. Skipping ahead without letting your teeth properly shift and adjust can jeopardize and prolong your treatment process—be sure to consult with your dentist about when you should be advancing.
4. Stay Proactive
Your Invisalign trays are a major investment, so treat them as such and protect them as best you can! Always be mindful of where you set them down if you take them out; ideally, you should always store them in their carrying case if you aren't wearing them or cleaning them. On top of that, wearing your trays for the mandatory 22 hours every day will also lessen the likelihood of them becoming lost. When it comes to treatments like Invisalign, staying proactive is the secret to a successful treatment process.
When you lose one of your Invisalign trays, it might seem like the world's ending and your smile is doomed! But if you stay calm, keep a level head, and contact your dentist quickly, you can easily get your treatment back on track without much issue.
About the Author
Dr. Travis Rottman has over a decade of experience in dentistry and proudly serves patients and families in the Sachse, TX community! Dr. Rottman completed his dental doctorate at the Texas A&M Baylor College of Dentistry and is a member of the Academy of General Dentistry. His practice is pleased to offer a wide range of available services, including Invisalign! If you have any questions for Dr. Rottman or would like to schedule a visit, you can contact him online or by phone: (972) 848-0073.