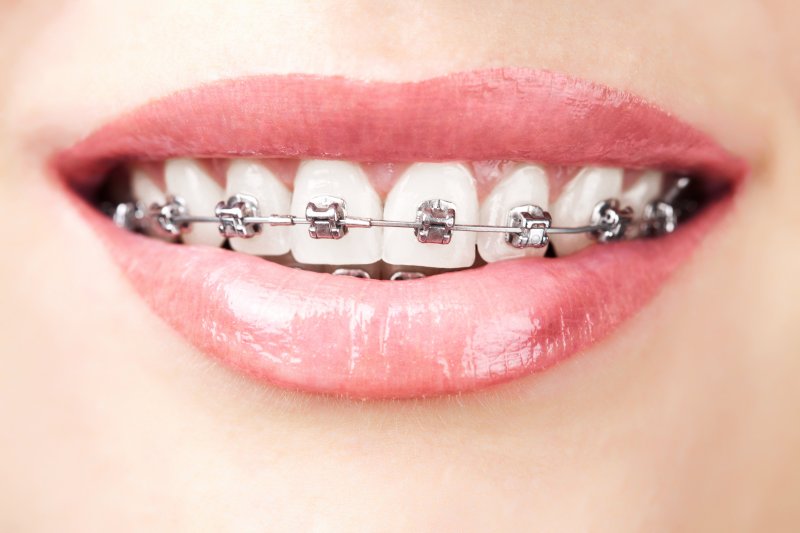 Your first week with braces might feel difficult. You may be adjusting to the brackets and wires sitting on your tooth enamel. The alien force the braces exert on your teeth is also challenging. That they'll take getting used to is an understatement.
However, you'll be fine once you get past it. Here are three tips to make this first week a bit easier for you.
Tip 1: Be Careful of What You Eat with Braces
You should only eat softer foods during the first few days after getting braces. Your teeth will be sensitive after your orthodontic treatment, so chewing tougher foods would be challenging and potentially painful. Excellent foods to eat for now include pasta, seedless bread, soft veggies, pudding, soup, and yogurt.
The soreness will fade toward the end of the week, allowing you to have more solid foods. However, you shouldn't chew sugared gum sugar. Gum with sugar in it causes damage to teeth and braces.
Tip 2: Fight Discomfort with Wax & Saltwater
While brackets are supposed to be gentle on your mouth, they can sometimes rub on the soft skin in your mouth and cause irritation as you adapt to them. Use dentist-approved wax to ease discomfort until your skin toughens and you don't get sore spots.
In cases of more significant irritation, try rinsing your mouth out with a solution of warm salt water. Do so between five to six times a day for 30 seconds each time. A half-teaspoon of salt in a cup of warm water will relieve pain and allow sores to heal faster.
Tip 3: Practice Good Oral Hygiene
You should brush and floss your teeth after every meal. Doing so is important to keep food from getting stuck in your brackets. As such, follow your normal routine of brushing your teeth twice daily and flossing regularly. Getting into these habits early in your first week will ensure that you don't have significant problems down the line.
As they sometimes say, the journey of a thousand miles begins with a single step. Follow these tips, and your braces will help you take the first step to a straighter smile!
About the Author
Dr. Travis Rottman is a trained dentist serving the dental needs of Sachse, Wylie, Murphy, and surrounding Texas communities. His work always seeks to help his patients' smiles. To that end, he has expertise in preventive, cosmetic, and restorative dentistry, as well as same-day emergency dental services. Dr. Rottman is also a qualified provider of orthodontic treatments like traditional braces and Invisalign. He currently practices at Sachse Family Dentistry and can be reached at his website or by phone at (972)-848-0073.