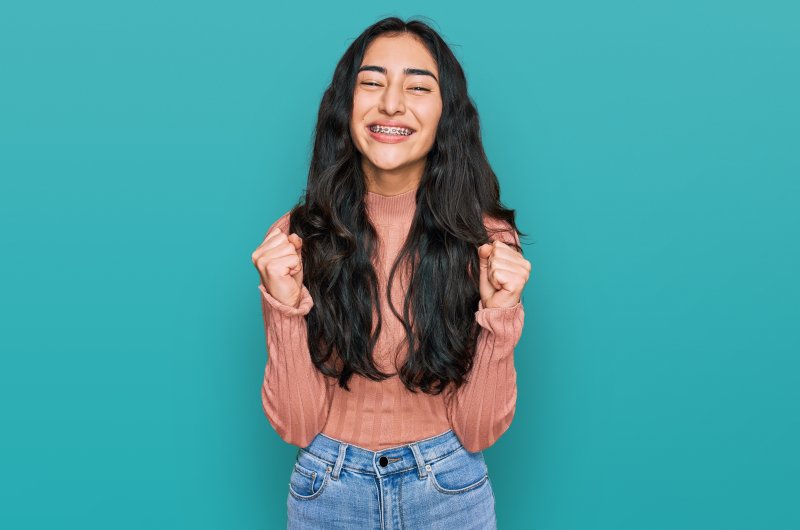 Traditional braces are a tried-and-true way to move crooked, gapped, or misaligned teeth into the correct position. They consist of brackets connected by wires and are incredibly durable. As strong as braces are, that doesn't mean they're immune to damage. If you have broken braces, follow these four steps to get the situation under control until you can see your dentist.
Step #1: Inspect the Damage
Though your first instinct may be to panic, try to stay calm so you can inspect the damage. If the broken bracket or loose wire has led to severe bleeding that lasts more than 10 minutes, visit your nearest emergency room as soon as possible. As long as the braces didn't break in a way that may be life-threatening, it's best to have the issue handled by your orthodontist.
Step #2: Contact Your Orthodontist
Reach out to your orthodontist and explain what happened. If the incident occurred during their regular business hours, they will have you come in as soon as they're available to fix your braces. If it happened outside of office hours, you should still call their office. Your orthodontist's voicemail might give you information on what you should do in the meantime.
Step #3: Relieve Discomfort Until Your Appointment
Whether your dentist is able to fit you in right away or it takes a couple of days, there's no need for you to be uncomfortable while you wait for your appointment. If a wire or bracket is protruding and irritating your tongue or gums, use dental wax to cover up any sharp edges. Additionally, if you're experiencing any swelling, use an icepack or a cold compress to alleviate discomfort. Over-the-counter pain medicine can also help ease any pain you're experiencing.
Step #4: Take Precautions to Prevent Orthodontic Issues Moving Forward
Once your braces have been fixed by your orthodontist, take the necessary measures to make sure your braces don't break again in the future. If you play contact sports like hockey or football, wear an athletic mouthguard to protect your teeth and gum from harm. Additionally, avoid eating foods that can damage your braces like popcorn, nuts, gum, hard or chew candy, pretzels, and pizza crust. Maintain a good oral hygiene routine as well to prevent oral health issues that can jeopardize your braces from developing.
Orthodontic emergencies can be stressful, but following these steps will help you get things under control. Make sure to take good care of your braces to limit your chances of running into an emergency so your smile can continue to look its best!
About the Practice
If you want a straighter smile, Sachse Family Dentistry at Woodbridge offers braces that can help correct gaps, bite problems, and alignment issues with your pearly whites. If your braces break, they'll see you as soon as possible so they can fix the damage and get your orthodontic treatment back on track. Interested in setting up an appointment or want to learn more about what you should do if you have broken braces? Call Sachse Family Dentistry at Woodbridge's office at (972) 848-0073 or visit their website to get started today.