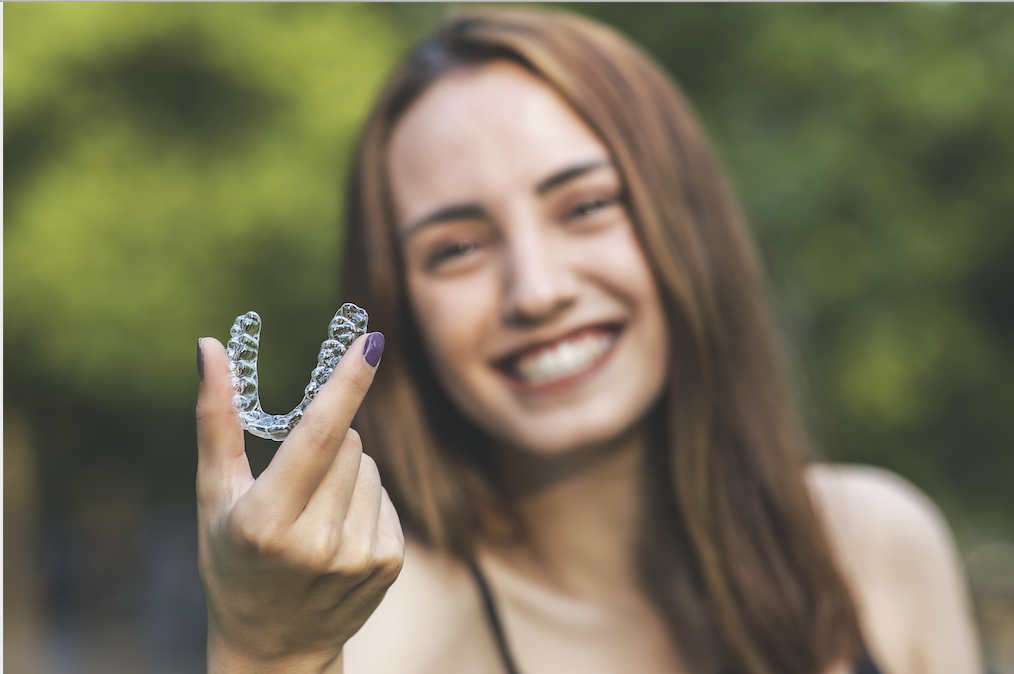 If you're one of those lucky people looking forward to a two-week trip, backpacking, or just a long flight to visit friends or family, you may be concerned about how traveling with Invisalign in Sachse and beyond affects your treatment success. There are a few principles and techniques you can apply during your next trip to ensure that your teeth straightening process stays on track.
1–Stick to the 22
Maintaining your progress with Invisalign means keeping up with your routine. To ensure the effectiveness of your treatment, you should stick to 22-hours of daily wear. This may be tricky for some food or drink tours, but if you keep track of the time you spend dining, you can still achieve that 22-hour mark. Many patients who travel may have their aligners out for an additional couple of hours on particular days. This often doesn't have a long-term negative effect. However, it's better to avoid speed bumps in your treatment process when possible.
2–Pack Your Oral Hygiene Kit
Keeping your teeth clean after eating or drinking is essential for Invisalign maintenance. Make sure to pack a travel toothbrush, accessible floss, a mouth rinse, and as many additional aligners as you may need. Also, let your dentist know about your extended travel plans in advance. That way, they can provide your extra aligners in time. 
As an additional measure, avoid storing your toothbrush in a plastic bag. You don't want your aligners to lock in any bacteria that a bagged toothbrush may collect due to poor ventilation. Instead, bring a travel toothbrush with a ventilated case or clip-on head.
3–Come Prepared for Long Commutes
If you're traveling with family, exploring a new country, or traversing many landscapes, extended automobile or plane commutes can be expected. If you need to eat during your travels, you must make sure to keep your aligners clean according to your normal routine. Some bathrooms along highways may not have adequate clean water. So, it's recommended that you travel with water bottles in case restrooms are inaccessible or insufficient.
When you take the proper steps, you can enjoy the pleasure of traveling without compromising your orthodontic treatment's success. Invisalign's discreet and simple nature makes it an ideal travel option so long as you keep up with your oral hygiene and come prepared.
About the Author
Dr. Travis Rottman is a talented and experienced general and cosmetic dentist in Sachse, Texas. Having served his community for over ten years, Dr. Rottman has enhanced thousands of smiles, shaping many of them to perfection through Invisalign aligners. If you are thinking about beginning Invisalign treatment but are concerned about upcoming travel, feel encouraged to reach out to Dr. Rottman and his team directly through his website or by calling (972) 848-0073 anytime.