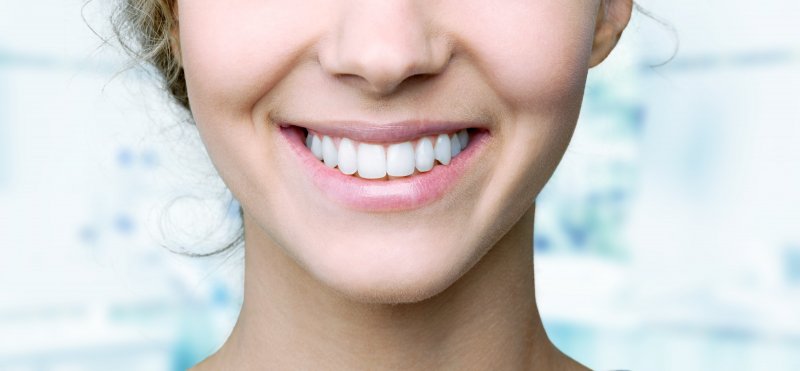 You know that chewing and enjoying your favorite foods would be a challenge without your teeth, but you may not be thinking of all of the other ways that your pearly whites help you complete daily tasks. Unless you have experienced tooth loss, you may be taking your full smile for granted. Continue reading to learn more from a dentist in Sachse about all the things that would be a challenge if you didn't have any teeth.
Speaking
When you talk, your tongue and lips interact with your teeth to restrict the airflow in certain ways in order to give you the ability to pronounce your consonants and vowels. If you didn't have any teeth, you would still be able to talk, but pronouncing some words would be a lot more difficult and others would struggle to clearly understand what you're trying to communicate.
Producing and Keeping Saliva in Your Mouth
Your teeth help you to maintain adequate saliva production because you stimulate your salivary glands when you chew. Saliva helps you to pre-digest food so the rest of your digestive system can function optimally. Teeth also act as an additional barrier that prevents saliva from escaping your mouth. Without teeth, your lips could still keep it in, but accidental drooling would be much more likely.
Maintain Healthy Jawbone
The act of chewing stimulates the jawbone via the roots of your teeth. However, if you are unable to chew due to lack of teeth, your body will begin to reabsorb the bone, and it will shrink over time. With a jawbone that's less dense, you are more likely to encounter fractures, experience changes in facial structure, and lose gum tissue. It can even limit your ability to get restorations like dental implants.
Smiling Confidently
You can still smile when you don't have teeth, but you may be less inclined to. A lack of teeth can lead to self-consciousness because you know that others will notice. When you smile, your brain releases neuropeptides to fight off stress and neurotransmitters, which act as mild pain relievers and can lift your mood. In the end, if you aren't smiling often, your overall happiness could diminish.
Prevent Health Issues
Many health issues can occur as a result of lack of teeth. If you're chewing food with only your gums, you could develop periodontal disease or TMJ. You are also less likely to eat and break down certain foods which can lead to nutrient deficiencies. Lacking vitamins, minerals, and enzymes causes numerous complications throughout the body.
You knew your teeth were important, but they are even more crucial that you may have thought. By taking steps to maintain excellent oral health, you can benefit from them for many years down the road!
About the Author
Dr. Travis Rottman is an experienced dentist who has been working in the field for a decade. He earned his Doctor of Dental Surgery from the Texas A&M Baylor College of Dentistry and has additional training and experience in oral conscious sedation, laser dentistry, and same-day dental care. Currently, he is a proud member of the Academy of General Dentistry. To learn more about maintaining excellent oral health or to schedule an appointment at his office in Sachse, visit his website or call (972) 848-0073.