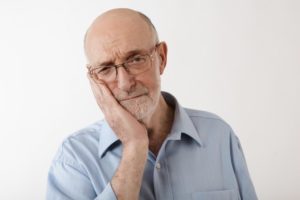 Because of its 95% success rate, dental implantation is considered to be the gold standard for tooth replacement. To better ensure that you don't fall into the 5% that experience implant failure in Sachse, there are some simple steps that you need to follow. Continue reading to find out what you can do to maintain a healthy and functional smile.
What Causes Dental Implants to Fail?
One way to extend the life of an implant is to understand what can contribute to it failing. Here are the most common causes:
Peri-implantitis – This is an infection that can develop around the implant and the gum tissue. Poor dental hygiene after the surgery is the leading contributor to developing peri-implantitis.
Bone loss – If there isn't an adequate amount of healthy bone, it will be difficult for the implant to seat and properly fuse to create a lasting foundation.
Dental trauma – A sudden blow to the face or bad fall can lead to an implant breaking and dislodging.
Important Steps for Protecting Your Dental Implants
Following your surgery, you'll be given special instructions from your dentist, which will include details about how to effectively and safely clean your mouth. You can also expect to be placed on a soft-food diet to encourage faster healing. By diligently following the instructions you're given, you can avoid any mishaps.
Once you've bypassed the initial healing phase, the next step is to focus on longevity. With the right care, your implants can last up to a lifetime.
Here's what you can do to protect yourself:
Brush and floss your teeth at least two times a day.
Avoid chewing harder foods like nuts, popcorn kernels and raw carrots.
Visit the dentist on a regular basis for checkups and cleanings.
If you're prone to clenching or grinding your teeth (referred to as bruxism), seek dental treatment.
Avoid tobacco usage, as the toxins released in your mouth can impact your oral health and implants.
Maintain regular visits to your primary doctor to monitor your overall health. Untreated, conditions like diabetes and hypertension can have an impact on the longevity of your implants.
Having any number of missing teeth replaced with dental implants in Sachse is an exciting time, as it allows you to experience life to its fullest. By taking a careful approach, you can look forward to a healthy and attractive smile for decades to come!
About the Author
Dr. Travis Rottman earned his dental degree from the Texas A&M Baylor College of Dentistry. For the past decade, he has been providing exceptional care to his patients. Always eager to learn, Dr. Rottman has taken several hours of continuing education over the years, and he maintains professional affiliation with the Academy of General Dentistry. Combining compassion and competency, he restores smiles by placing dental implants at Sachse Family Dentistry, and he can be reached for more information or to schedule a visit through his website.