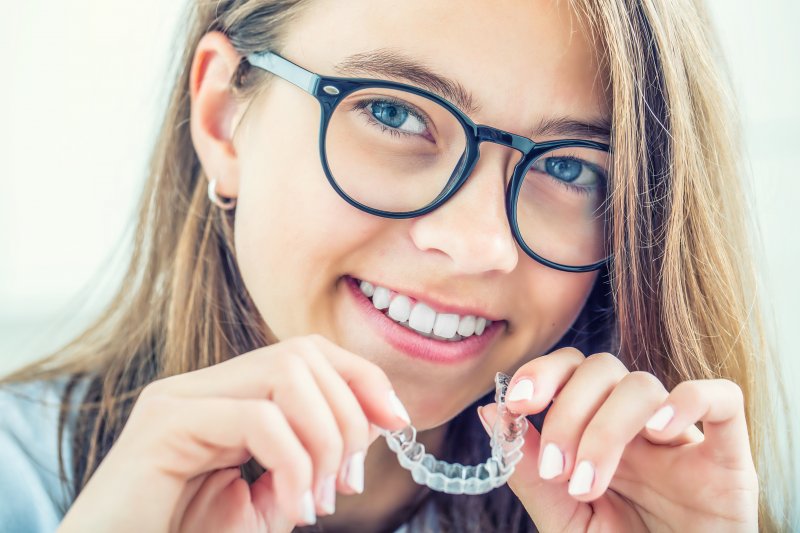 One of the great things about living in today's world is the fact that you don't need to settle for a smile that you aren't proud to show off. If you have misalignment issues, you have different options in order to shift your teeth to perfection. One of the most popular options out there is Invisalign. But what if you already had braces and your teeth have shifted since? Can you still choose Invisalign as a teeth straightening option? Continue reading to learn whether or not Invisalign after braces is a possibility.
How Does Invisalign Treatment Work?
Invisalign involves the use of a series of clear aligners in order to straighten your smile – no metal brackets or wires required! Patients typically switch out their aligners for a new set every two weeks. They are designed in order to gently shift the teeth into their new, permanent places. These aligners must be worn at least 22 hours each day for optimal results.
What Are the Advantages of Choosing Invisalign?
There are many reasons why you may want to choose Invisalign over traditional orthodontics. Here are just some of the many benefits they offer:
Easy to maintain: It can be hard to keep your teeth clean when you have metal braces attached to your teeth. Clear aligners are removable, so it is much easier to brush and floss properly in order to keep your teeth clean. This way, you won't have to take extra time to work around the metal brackets and wires in your mouth.
Better appearance: The most obvious advantage of Invisalign is that they are virtually invisible! Older teenagers and adults don't usually prefer to be showing off metal braces everywhere they go. No one will even be able to tell that you are wearing Invisalign aligners. This way, you can still smile for the camera and talk face to face with people without worrying how your teeth look.
Eat whatever you want: Something that many patients dread about getting braces is the fact that they need to give up some of their favorite snacks. This isn't an issue with Invisalign. Because you remove your aligners to eat, you can munch on anything you want! Just make sure you clean your teeth before putting them back in.
Comfort: You can't straighten your teeth without any discomfort at all, but Invisalign tends to use less pressure than traditional braces in order to move your teeth. This means minimal soreness.
Effective: You can fix a variety of misalignment issues with Invisalign, including overcrowding, underbites, crossbites, open bites, and gaps.
Can You Get Invisalign After Braces?
If you have already had braces and are wondering if Invisalign can help undo the shifting that your teeth have done since, you're in luck! Many people opt for Invisalign in Sachse after braces. Just because you have already received orthodontic work doesn't mean that you have to stop working towards your dream smile. Talk to your dentist to find out if you would make a good candidate for the treatment. Some complex misalignment issues require metal braces, but many cases can be solved with Invisalign!
Even after orthodontic treatment, you can still get Invisalign. You will be showing off your smile again with pride in no time!
About the Author
Dr. Travis Rottman earned his Doctor of Dental Surgery from the Texas A&M Baylor College of Dentistry and is committed to continuing education in order to keep his knowledge and skills sharp. Currently, he is a proud member of the Academy of General Dentistry. To learn more about Invisalign or to schedule a consultation at his office to find out if it is the right option for you, visit his website or call (972) 848-0073.