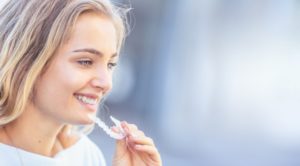 Traditional braces used to be the only way to fix a poor bite. With Invisalign in Sachse, you now have a more convenient way to achieve the smile you've always wanted. While this form of treatment has gained popularity, those who are new to it still have many questions. As you continue reading, get the information you need to achieve the smile of your dreams with Invisalign!
How Long Will It Take to Fix My Smile?
Generally, Invisalign is a faster route to bite correction than traditional braces. However, the time can vary from patient to patient, depending on the condition of the teeth. When you visit for a consultation, a complete smile plan will be developed to show how you'll look after the treatment is done. Your dentist will also let you know how long it will take to align your teeth.
Will It Hurt?
Invisalign isn't painful. However, you can expect some minor discomfort at the beginning, as the aligners place pressure on the teeth to move them. The initial sensitivity will usually subside in around two weeks.
How Long Will I Have to Wear the Aligners Each Day?
One of the keys to seeing effective results from Invisalign is to follow the guidelines provided by your dentist. You'll need to wear the aligners 20-22 hours a day to stay on track with your treatment plan. However, you can remove them for cleaning, and to eat and drink beverages (other than water).
How Do You Clean Invisalign Aligners?
Maintaining excellent dental health is always important. Thus, you'll need to clean your aligners properly. You can purchase a special solution called Retainer Brite that is designed to safely and effectively remove debris and bacteria from the aligners. Clean them gently with a soft toothbrush and water and soak them in the solution. Afterwards, rinse the aligners thoroughly and reinsert them.
Why are the Aligners Loose?
Each set of Invisalign aligners is worn for around two weeks. As you approach the end of each two-week period, you may notice the aligners become loose. This is perfectly normal and is a sign that your teeth are adjusting.
What Happens if You Don't Wear Your Aligners Properly?
Failing to wear your aligners as directed by your dentist could lead to regression, a longer treatment time and possibly cost more money. To experience the most efficient treatment process possible, it's best to follow the guidelines that are provided.
When the Invisalign plan is followed correctly, the results can be phenomenal. That means you can look forward to smiling with confidence and feeling like a brand-new person!
About the Author
Dr. Travis Rottman is a graduate of the Texas A&M Baylor College of Dentistry. To ensure that he can provide the highest quality care, he has earned the status of Gold Plus Invisalign Provider, which amounts to a higher level of education and experience with Invisalign. Dr. Rottman creates beautiful and functional smiles at Sachse Family Dentistry, and he can be reached for more information or to schedule a visit through his website.