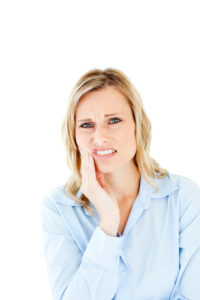 Fluoride is an essential nutrient that helps us develop and maintain strong, healthy teeth. It can also be used to fortify teeth, prevent acid erosion, and even treat dental sensitivity. Different forms of fluoride therapy are utilized to help patients achieve and maintain their healthiest smiles. While we typically recommend fluoride therapies for children, many adults could benefit from them as well. Keep reading to learn more about how oral and topical fluoride can be used to improve oral health as part of a regular preventive dentistry routine.

How Does Fluoride Therapy Work?
As teeth develop below the gum line, it's essential for kids to receive adequate ingested fluoride. When fluoride is ingested from drinking tap water, eating certain foods, or taking supplements, it promotes the development of strong, healthy teeth. After teeth erupt, topical fluoride is necessary to keep tooth enamel strong. Most people receive adequate fluoride from their daily tooth brushing. However, to strengthen teeth, especially for those with weakened enamel, topical fluoride therapy from the dentist's office may be necessary.
When is Fluoride Recommended?
We most often recommend fluoride for children, but patients at any age can benefit from fluoride therapy. We may encourage patients to receive fluoride therapy in a number of situations including:
Adults and children who experience chronic tooth decay
Patients with naturally thinner tooth enamel
Patients who suffer from chronic dental sensitivity
Patients who have difficulty cleaning their teeth thoroughly
How Does Fluoride Treatment Help with Dental Sensitivity?
Patients who suffer from chronic dental sensitivity can often benefit from topical fluoride treatments. In fact, we use topical fluoride to prevent sensitivity for patients following teeth whitening. Tooth sensitivity is typically caused by some irritant accessing the inner layer of the tooth where the nerve is housed. Topical fluoride strengthens tooth enamel and protects patients' smiles, preventing sensitivity.
Meet Dr. Rottman
At the Sachse dental office of Travis Rottman, DDS, we go above and beyond to make every patient at every age feel welcome and right at home in our office. We'll work with you one on one to create a personalized treatment plan that helps you strengthen your smile and keep it whole and healthy for a lifetime. That individual oral health care plan may include oral or topical fluoride therapies to strengthen your smile. If you want to find out more about fluoride therapy or any of the other oral health care services available from our team, contact Sachse Family Dentistry to schedule a dental checkup today.