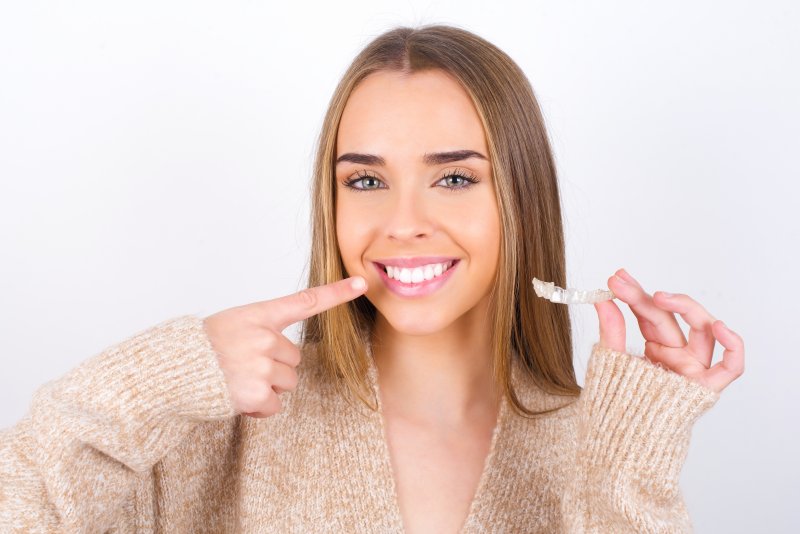 Let's say your first Invisalign appointment is coming up soon. Have you done everything to ready yourself? You can do more than just show up to the dentist on time. With the right actions, your teeth-straightening journey would be off to the best possible start.
To know how to prepare for Invisalign with Sachse dentists, try learning the four steps below. Followed correctly, they'll help you achieve a straighter smile smoothly and effectively!
Step 1: Buy Needed Supplies
Invisalign aligners require specialized tools for cleaning, maintenance, and such. Your dentist will give you some at the initial appointment, perhaps a storage case. However, you'll need to find others yourself.
Depending on your treatment, you may need an orthodontic appliance to remove your aligners like a Pull Tool. You could also buy plastic seaters to set your trays correctly. If Invisalign initially causes soreness, you may also need extra-strength Tylenol or toothpaste for sensitive teeth.
Step 2: Start (or Keep) Cleaning Your Teeth After Meals
Brushing your teeth after a meal is essential, even without aligning trays. Still, it's necessary during Invisalign treatment since food could get caught in your trays and contribute to tooth decay.
Forming this habit in advance will pay off. You'll eventually have an intuitive grasp on what to do when eating out, resulting in a more seamless experience. Plus, food-free aligners are more comfortable to wear and thus less tempting to take out early.
Step 3: Assemble a Dental Kit
Make after-meal brushing more convenient with a travel-ready dental kit. That way, you won't need to skip or delay the practice when eating away from home.
As for what to include, consider items like these:
A soft-bristled toothbrush
Fluoridated toothpaste
Pre-threaded floss
Mini mouthwash
Step 4: Avoid Between-Meal Snacks
You'll want to keep your Invisalign aligners in your mouth as much as possible once you have them. They only work when you wear them for 22 hours daily.
That said, break your habit of snacking so you won't remove your trays outside regular mealtimes. You can resist the urge by composing your breakfasts, lunches, and dinner with more nutrient-dense foods. Products high in healthy fats, lean proteins, and complex carbohydrates will keep you sated longer. Plus, making the shift now will give you time to find good recipes before the aligners are ready.
Though Invisalign trays are discrete, it's better to wrap up treatment sooner rather than later. Make sure that happens by sticking to the above steps!
About the Author
Dr. Travis Rottman is an expertly trained dentist. Since earning his DDS over ten years ago, he's worked with patients in the Texas communities of Sachse, Wylie, and Murphy. As part of his dedication to the dental field, he maintains membership in the Academy of General Dentistry and completes numerous continuing education hours each year. Besides preventive, restorative, and cosmetic treatments, he has training in oral conscious sedation and same-day dental care. Dr. Rottman currently practices at Sachse Family Dentistry and can be reached at his website or by phone at (972)-848-0073.