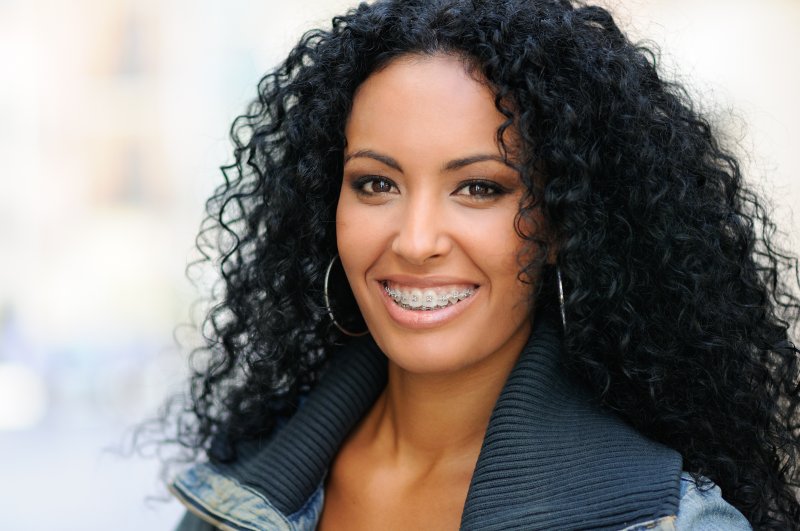 Having an amazing set of straightened teeth is every person's dream, and undergoing orthodontic treatment is the method to do this. If you're considering getting braces, you probably have plenty of questions about what you'll experience while wearing them. You most likely heard the common legends about them, too. If so, your dentist is here to debunk eight popular myths about braces in Sachse!
Myth #1: Braces Will Rust
Normal metal might rust overtime, but not your braces. Since they're made with titanium alloy, they're not likely to rust in the next six months or few years.
Myth #2: They'll Set Off Metal Detectors
Metal detectors are usually designed to scan for certain kinds of metal other than braces. You won't have to worry about setting off the machine whether you're going to school or in line at the airport.
Myth #3: No Sports with Braces
If you want to play sports, there are certain mouth guards you can use while wearing braces. By shielding the inside of your lips from the metal braces, you can safely participate in any sport you like!
Myth #4: Braces Increase Your Risk of Getting Struck by Lightning
These days, metal bracket braces are made of metal alloys and hold no magnetic particles. For this reason, wearing them won't automatically make you a living lightning rod.
Myth #5: Your Braces Will Constantly Hurt
Although your braces will be gradually correcting your teeth's alignment, this doesn't mean you'll be feeling discomfort the entire process. If you do experience soreness, it's usually easy to manage and fades away in a few days.
Myth #6: They're Only for Younger People
Kids and teenagers are commonly known to get braces, but braces as just as effective and important for adults. In fact, adults make excellent candidates for braces in most cases!
Myth #7: Your Wire Will Be Changed at Every Visit
Your wires will only be changed in cases where they've broken or there are serious orthodontic issues. For most visits, your dentist will simply adjust or tighten the wires to keep your teeth moving in the proper direction.
Myth #8: All Dentists Can Give Braces
You should always check with your dentist to make sure they can provide the treatment you're looking for. By choosing a dentist experienced in orthodontic treatments, you can ensure you'll get the results you're looking for.
You might hear plenty of myths about what you'll experience with braces, but these are simply exaggerations. If you want to know more about the reality of braces, you can always call or visit your dentist to learn today!
About the Author
Dr. Travis Rottman provides top-quality dental care to patients in Sachse, TX and the surrounding communities. Using the latest in advanced technology with a passion for creating his patient's dream smile, he offers multiple treatments including orthodontic services for a straighter smile! If you want to learn more about the braces experience, visit his website or call him at (972) 848-0073.