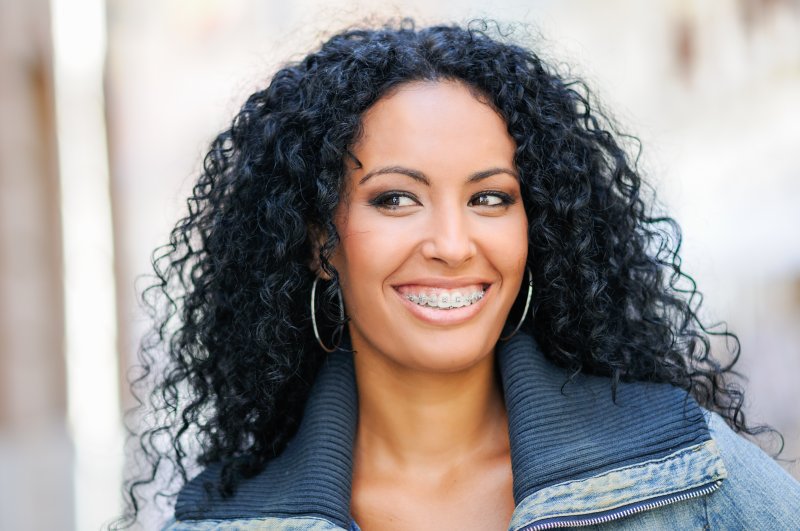 If you've recently joined the population of people who wear braces in Sachse, you may feel as if the new metal on your teeth will keep you from enjoying all of the delicious foods you crave. Fear not! By learning which foods you should stay away from and which ones you can enjoy, you may just find your braces coming off quicker than you thought! Read on to find out which foods receive a thumbs down as well as a thumbs up from your dentist.
Just Say "No": Foods to Avoid While Wearing Braces
In order for you to obtain a natural, healthy smile that enables you to eat (and enjoy) nutrient-rich foods, braces may be necessary to improve your oral health. If your dentist in Sachse says it is time to start sporting some new hardware on your teeth, he or she may suggest you avoid the following foods:
Popcorn
Nuts
Hard Candy or Cookies
Ice
Pretzels
Gum
While all of these may sound delicious, they can cause serious trouble when wearing braces. Whether it is sticky chocolate or buttery popcorn, these items can get stuck in your braces, making it difficult to remove. If these types of foods remain lodged, it can lead to severe pain and possible damage to the tooth area.
Although the above items are big "no-no's," you should know that the following foods can be consumed if broken into smaller portions:
Bagels and other chewy breads
Crunchy fruits and vegetables such as apples or carrots
Corn (if taken off the cob) and ribs (if removed from the bone)
Now that is something to get excited about, right?
The Green Light: Foods to Embrace
It may seem like your food selection has become smaller, but don't worry, there are still plenty of safe alternatives that will satisfy your sweet (or savory) tooth, and some are fairly healthy, too! There's no need to worry about having to dislodge these items. Rinsing your mouth with water will easily remove any food particles.
Yogurts and cheeses
Bananas, kiwis, and oranges (soft fruits)
Pudding, ice cream, and smoothies
Pasta and soft-cooked rice
Soft meats that are cooked (turkey, chicken, lunch meat)
Steamed vegetables
Seafood
Eggs
We don't know about you, but these items sound like pretty good options! Ice cream? Yes, please!
Maybe having braces doesn't sound quite so bad? Trust us, if you stick to the safer food alternatives, you may just be on your way to a straighter smile in no time.
About the Practice
When you arrive at Sachse Family Dentistry, you can expect Dr. Travis Rottman and his team to provide honest and trustworthy care. Providing orthodontic treatment options for teens and adults, our team of experts will address any concerns and get you on your way to a healthy smile. If you have questions as to whether braces are right for you, contact us via the website or call (972) 848-0073.